SYNOPSIS:
YARRRR! You and ye mates decided it was time for a new pirate's captain, but yer mutiny failed and now ye've all been locked away in the brig.. The ship is sailing for the nearest deserted island, and it won't take long to get there. Break out of your cell and claim the ship's captaincy or be marooned! Permanently.
DIFFICULTY LEVEL:
The Mutiny on the High Seas Locked Room is the middle of the pack for difficulty – fun for beginners and veterans alike!
NUMBER OF PLAYERS:
A minimum group size of 2 people is required to book this room. We recommend a group size of 4+ people for best play. The maximum capacity of the room is 8 players.
AGE RESTRICTIONS:
Children ages 6 to 11 require at least one adult or guardian (18+) in the group to participate. Children under the age of 6 are not permitted in the escape rooms.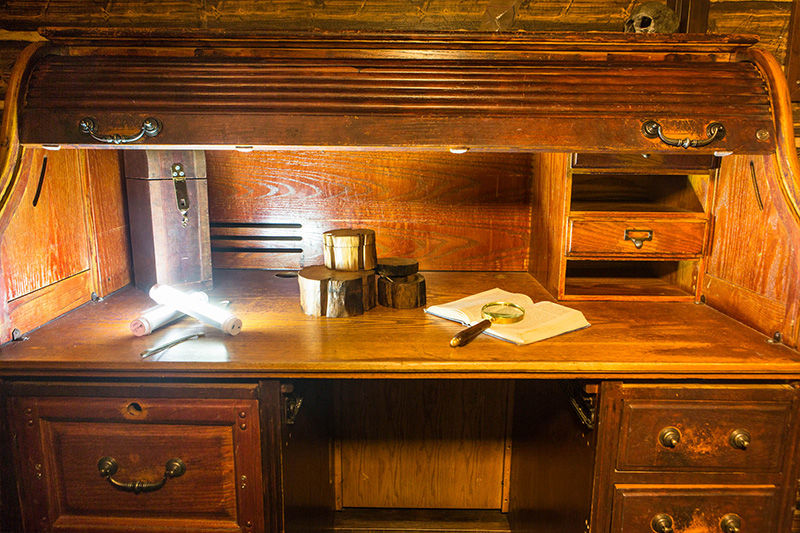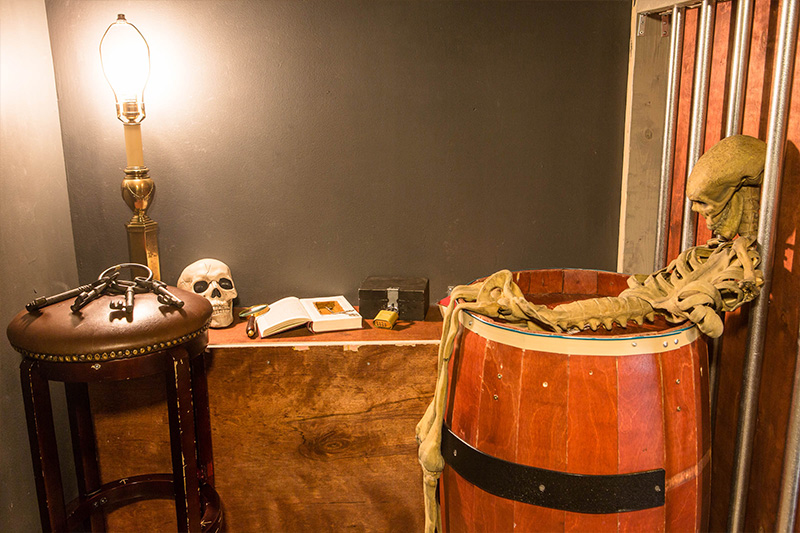 CALGARY NORTHEAST
Suite #15 2015 32 Ave NE
Calgary, AB T2E 6Z3
(403) 455-0545
Monday: Private Facility Rentals Only
Tuesday: 4:00 pm - 9:00 pm
Wednesday: 4:00 pm – 9:00 pm
Thursday: 4:00 pm – 9:00 pm
Friday: 3:00 pm – 9:00 pm
Saturday: 12:00 pm – 9:00 pm
Sunday: 12:00 pm – 7:00 pm