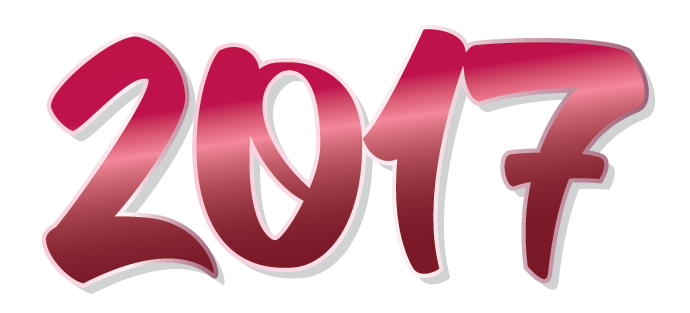 A YEAR IN REVIEW
We'd like to thank each and every one of you for being a part of our 2017! We had a lot of fun and thought we'd share some highlights!

APRIL
HANGAR 403 & ARCHERY GAMES CALGARY
April brought our 13th escape room 'Hangar 403', which was a brand new premium room build for us! It's our largest and most intricate room with a lot of fun new technology.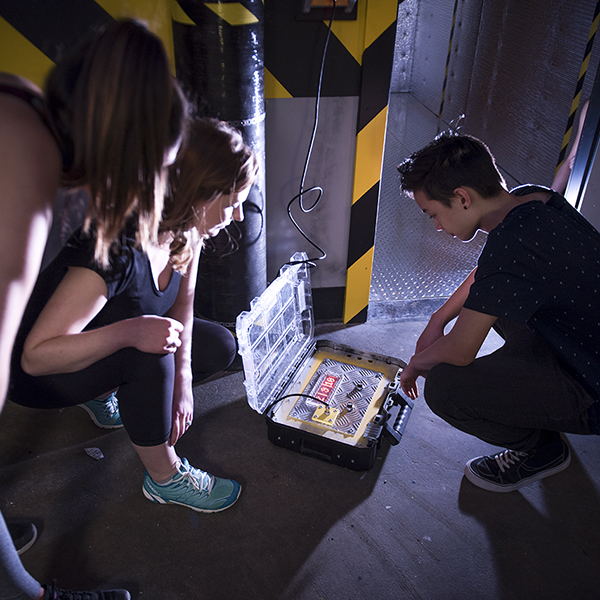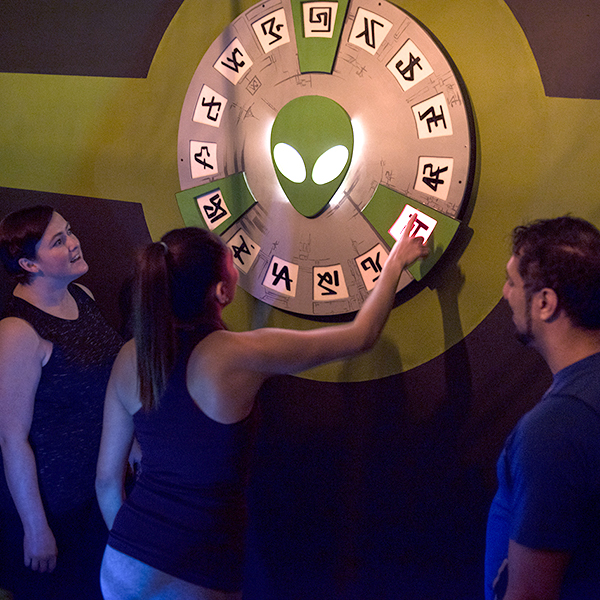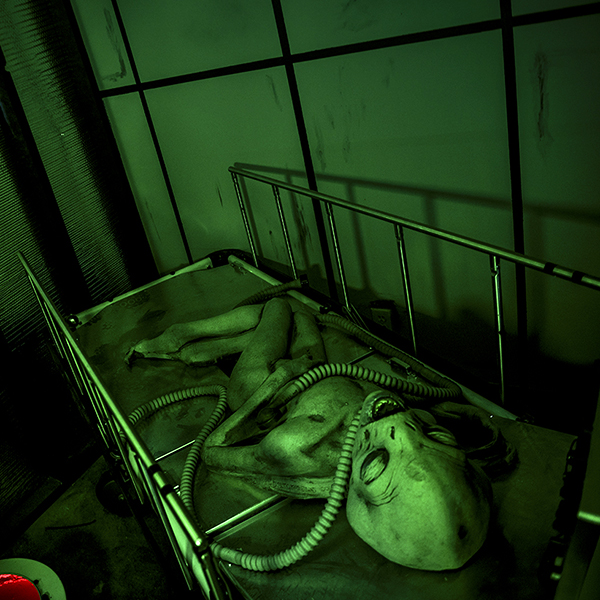 We also started a new venture called 'Archery Games Calgary' in the same building as the new 'Hangar 403' Locked Room. Archery Games has been well received by Calgarians and we are grateful as we quite like playing it too! We still have a few spots left for our Winter League if you or your friends are interested in an active hobby this winter!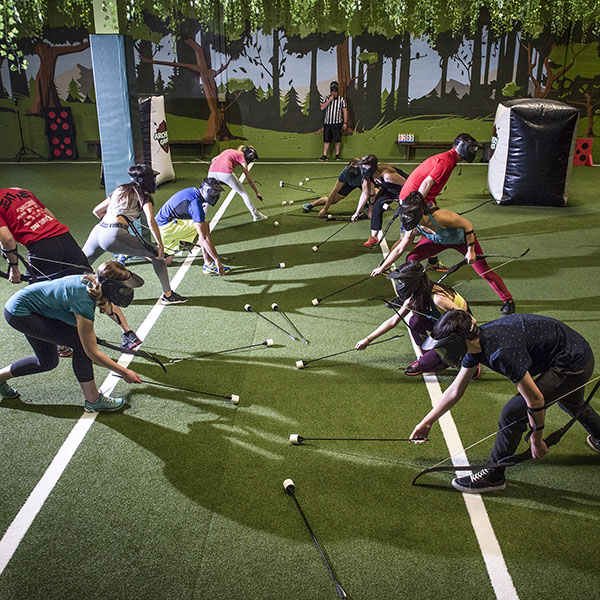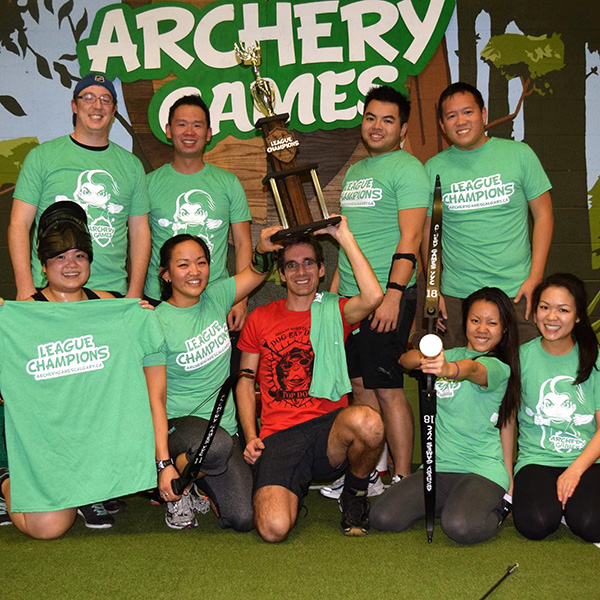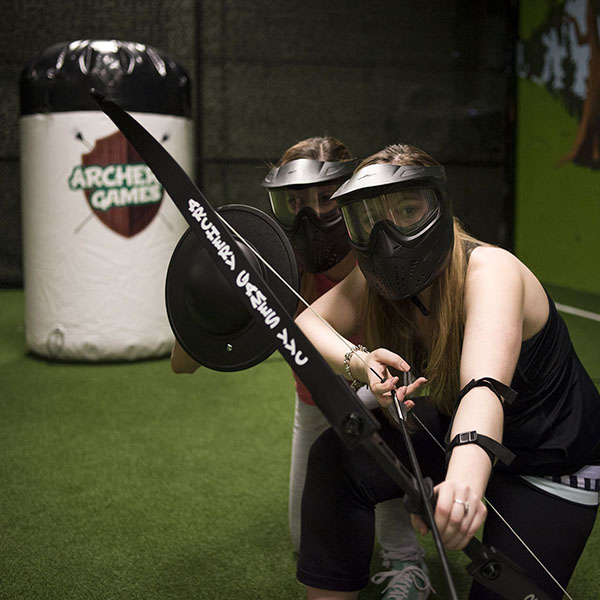 MAY
CORPORATE MOBILE ESCAPE TRAILER RENTALS
Our first but not last Mobile Escape Room Trailer rental. We take our western themed Stampede trailer and customize it for the needs of the company. Enmax hired us to customize the trailer to act as a safety training escape experience for employees.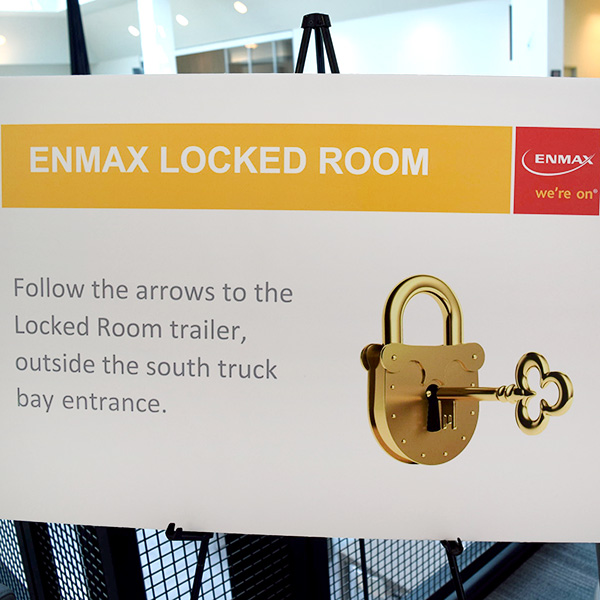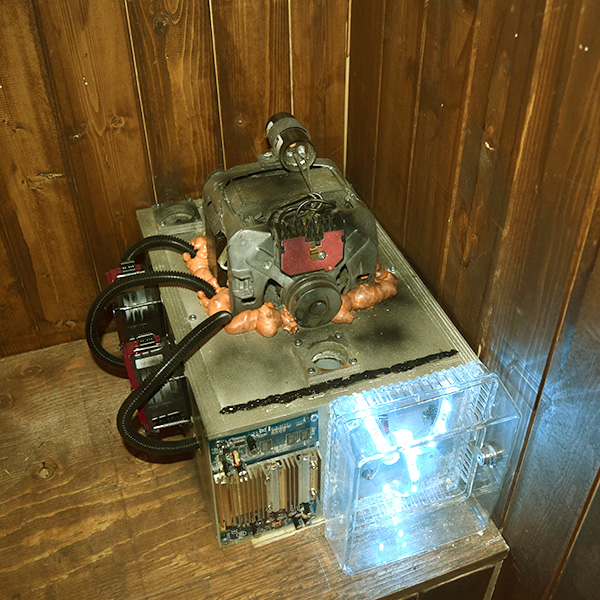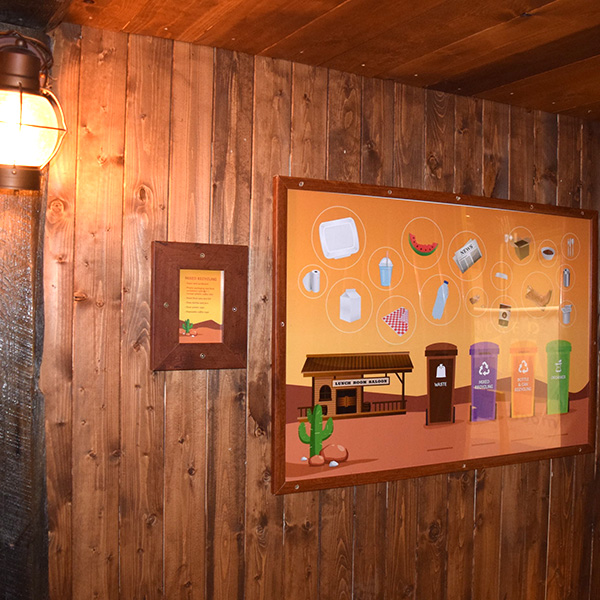 JUNE
CUSTOM MOBILE ESCAPE TRAILER BUILD
This June we built our first custom built mobile escape trailer for Service Credit Union. It was a good challenge with a tight timeline – but we had a blast and are really happy with the finished product.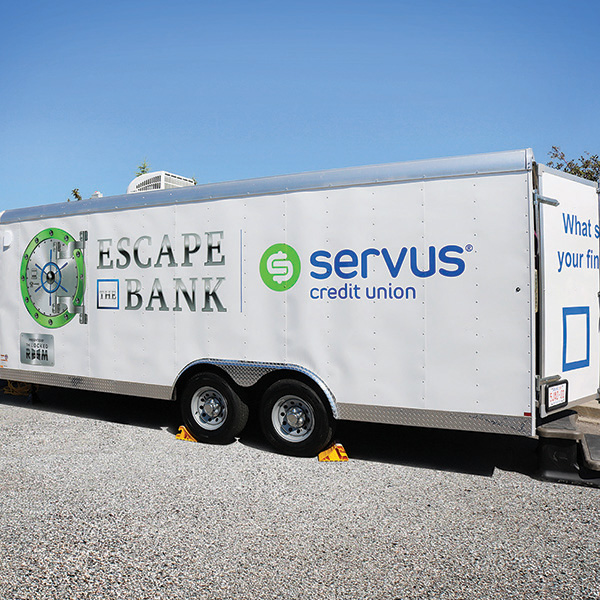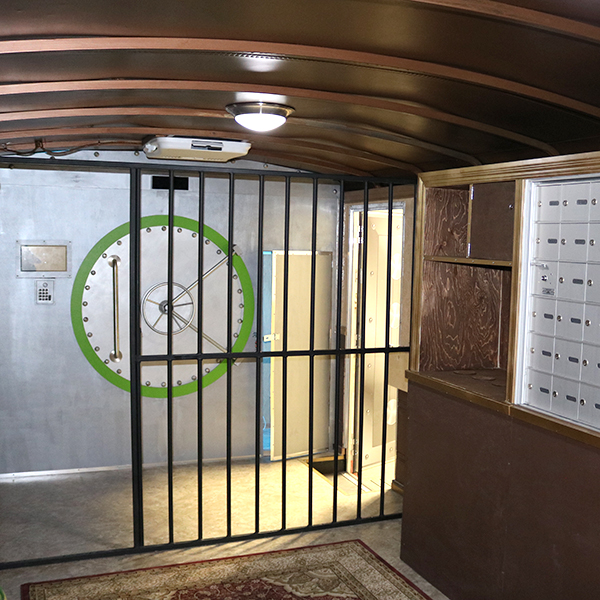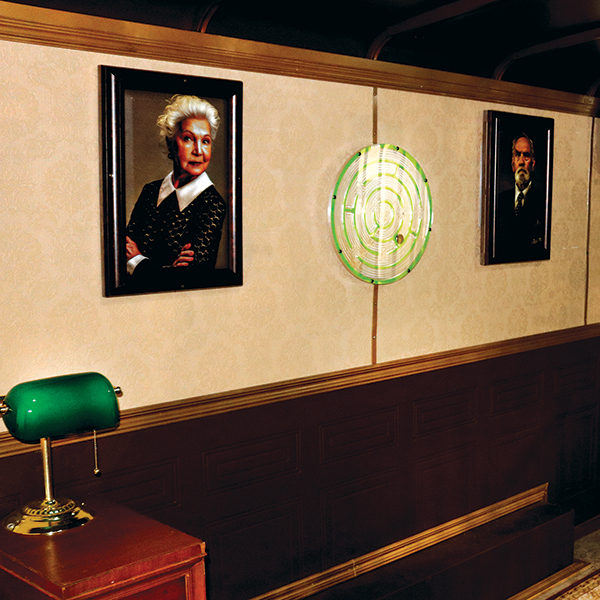 JULY
CALGARY STAMPEDE
We were honoured to be invited back to The Calgary Stampede and the BMO Centre to add a little adventure to the already exciting grounds in Calgary for 10 days!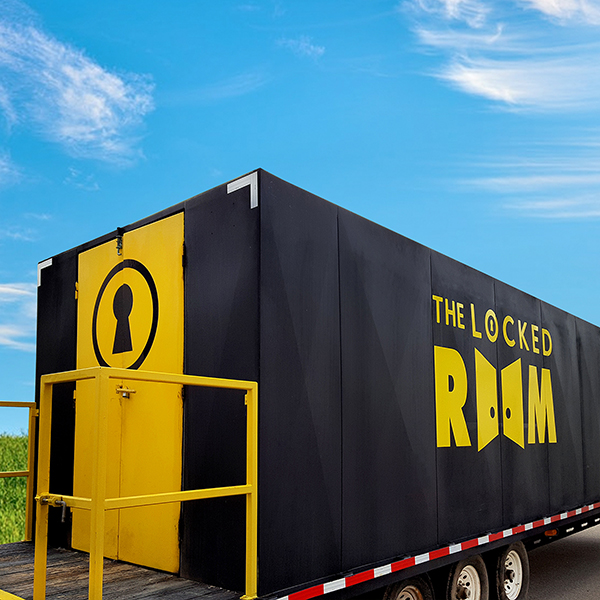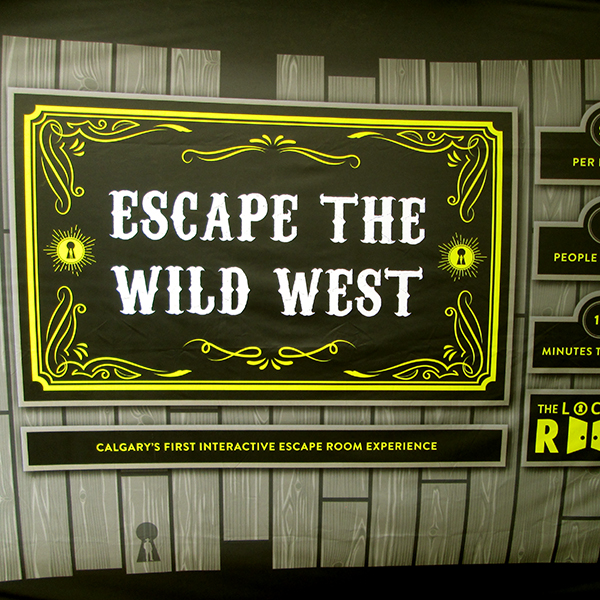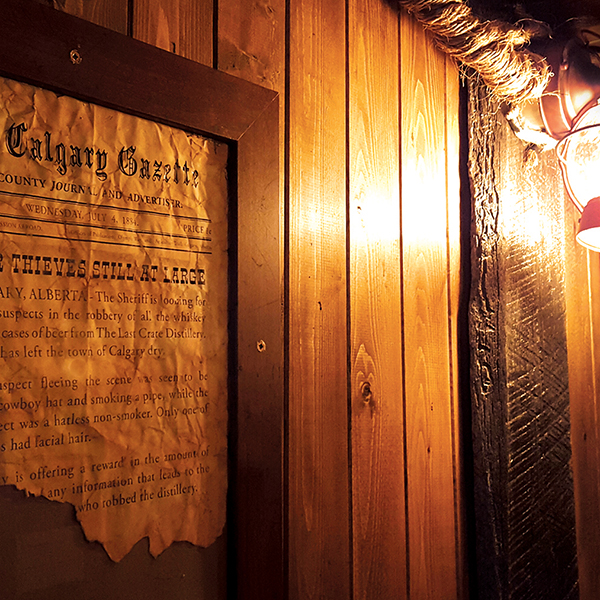 OCTOBER
LIVE ESCAPE ROOM THEATRE
Calgary experienced it's first ever live escape room theatre! We partnered with Red Phone Theatre at The Bourbon Room to put on 'The Slingin' Sidecar' which was a roaring 1920's themed event. It was our first live escape theatre project .. but not the last!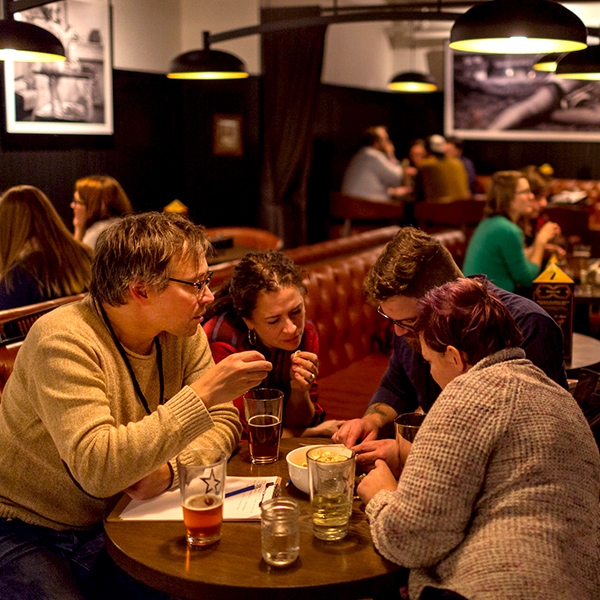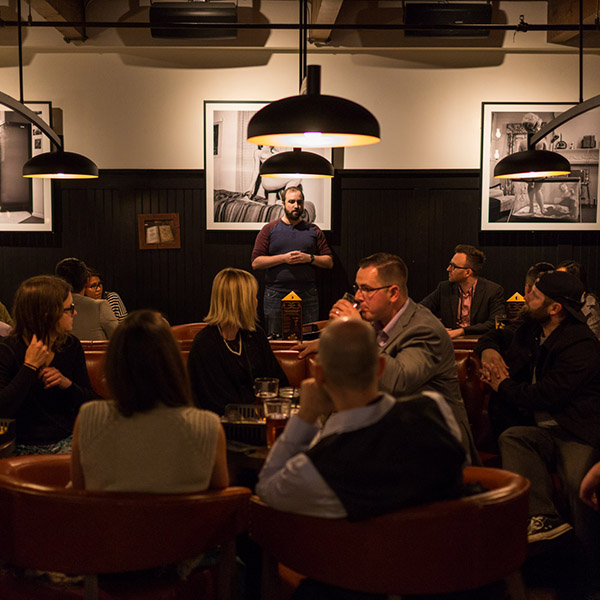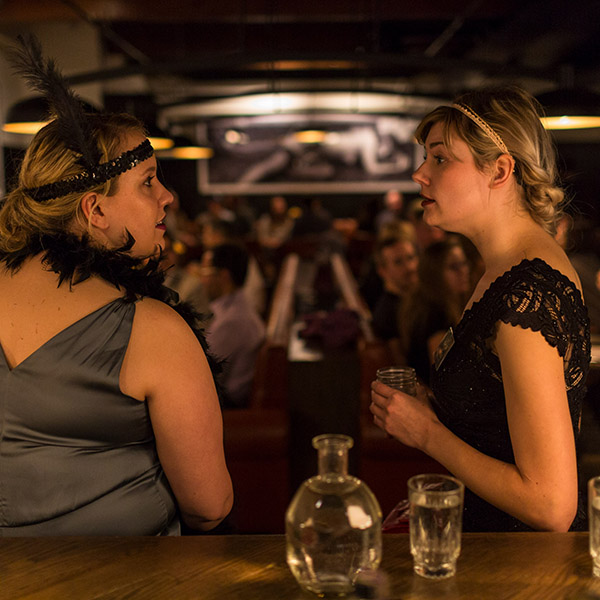 JANUARY 2018
WEBSITE REVAMP
2018 will start off with a Locked Room website revamp – so stay tuned and stay warm this winter!