Locked Room Locations Have Reopened
Book an escape room today
Locked Room Pricing

Online Escape Rooms
Play a Locked Room from your home!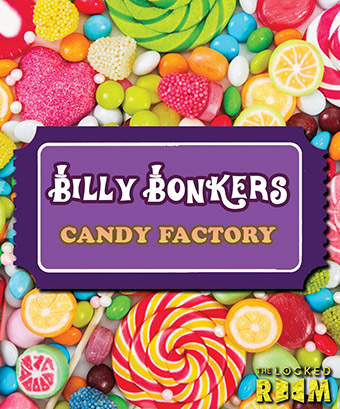 A Hosted Experience
Play With Multiple Households
Only $75 (Up to 6 Players)
Locked Room Covid-19 Policy
Your Safety Is Important To Us!
Although we cannot completely eliminate the risk of the novel conronavirus we will be implementing the following measures to help protect our patrons:
All Private Bookings
At the Locked Room we will never pair you with other groups of people in your escape room.
Increased Sanitization
All of our rooms will now have a longer gap between plays in order to allow for a deeper clean of the escape room between groups. Frequent contact points (locks, door handles & tables) will be sanitized with >60% alcohol solution between groups.
PPE & Staff Monitoring
All Locked Room Staff will wear a mask while on duty and will be screened for COVID-19 symptoms. Hand sanitizer will be readily available for our customers & staff.
Flexible Cancellation
We will provide a credit to re-schedule right up until your start time.
IMPORTANT: Do not arrive at a Locked Room facility if you are exhibiting symptoms of COVID-19 (fever, new onset cough, shortness of breath)
12 DIFFERENT ESCAPE ROOMS TO PLAY
Need help choosing your escape room?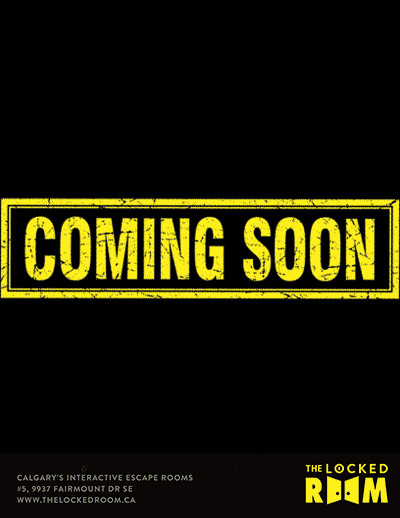 New Escape Room
Coming Soon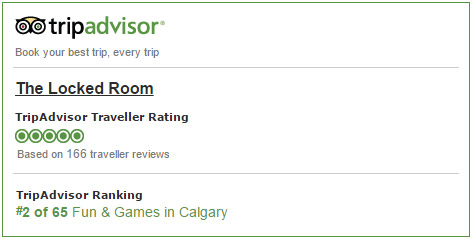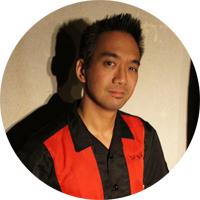 " Being LIVE and with a team of different people there is a true sense of tension and even suspense that you'll never get on a home game system."
~ Mark Nguyen (Calgary, AB)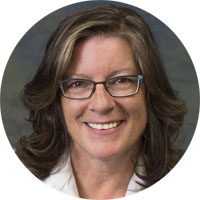 "...incredibly fun and challenging activity with 4 friends! Book a time slot as it's a terrific hour of thinking, problem solving and game playing."
~ Sue Fawkes (Cochrane, AB)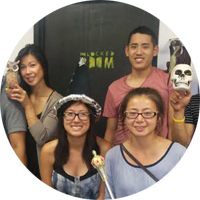 "The decor is so awesome and just really gets you so involved in the game! I've done this type of escape room in Toronto and this by far is much more fun.. Gather up your friends and try it out!
~ Amanda Chan (Calgary, AB)