SYNOPSIS:
It's been a year since Salvador, the world famous artist, has disappeared from public view. No one knows what happened, but the intrigue has seen his art skyrocket in value. Your sources at INTERPOL suspect he was kidnapped by a Krakozian crime syndicate and is being forced to produce the "unfinished materials" that are now surfacing on the black market.
If Salvador was clever enough, he may have hidden clues to his location in the artwork itself. Your mission is to break into the gallery, complete his master works, and find the missing artist.
NUMBER OF PLAYERS:
A minimum group size of 3 people is required to book this room. We recommend a group size of 4+ people for best play. The maximum capacity of the room is 7 players.
AGE RESTRICTIONS:
Children ages 6 to 11 require at least one adult or guardian (18+) in the group to participate. Children under the age of 6 are not permitted in the escape rooms.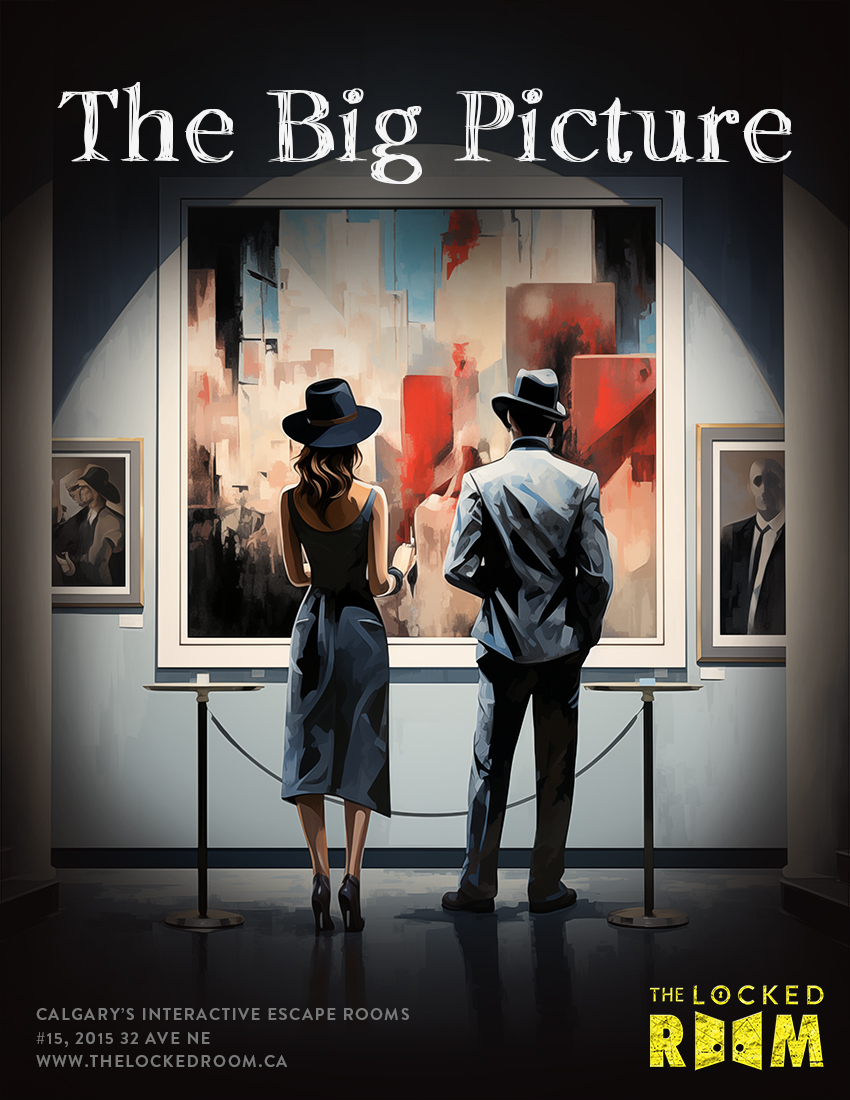 CALGARY NORTHEAST
Suite #15 2015 32 Ave NE
Calgary, AB T2E 6Z3
(403) 455-0545
Monday: Private Facility Rentals Only
Tuesday: 4:00 pm - 9:30 pm
Wednesday: 4:00 pm – 9:30 pm
Thursday: 4:00 pm – 9:30 pm
Friday: 2:30 pm – 9:30 pm
Saturday: 11:30 am – 9:30 pm
Sunday: 11:30 am – 8:00 pm