3 Escape Room Package
Up to 18 players
Weekday Pricing (Mon-Fri): $450

Weekend Pricing (Sat & Sun): $600

Up to 18 players

Access to 3 of our escape rooms

Everyone in the group plays 1 escape room

Synchronized start time for the group

Duration: 75 min (approx. 60 min of play & 15 min intro)

Call: 587-387-2337 or email: bookings@thelockedroom.ca to book
4 Escape Room Package
Up to 30 Players
Weekday Pricing (Mon-Fri): $650

Weekend Pricing (Sat & Sun): $850

Up to 30 players

Access to all 4 of our escape rooms at the facility

Everyone in the group plays 1 escape room

Synchronized start time for the group

Duration: 75 min (approx. 60 min of play & 15 min intro)

Call: 587-387-2337 or email: bookings@thelockedroom.ca to book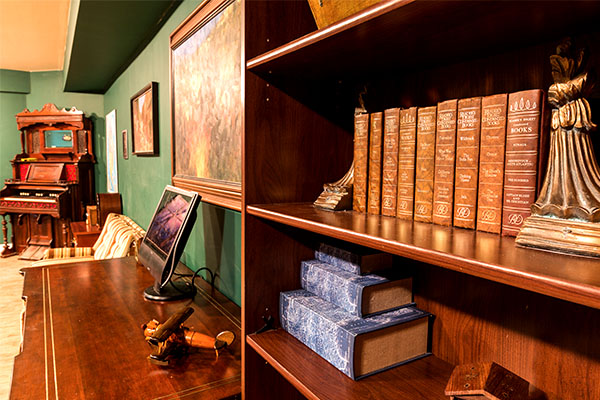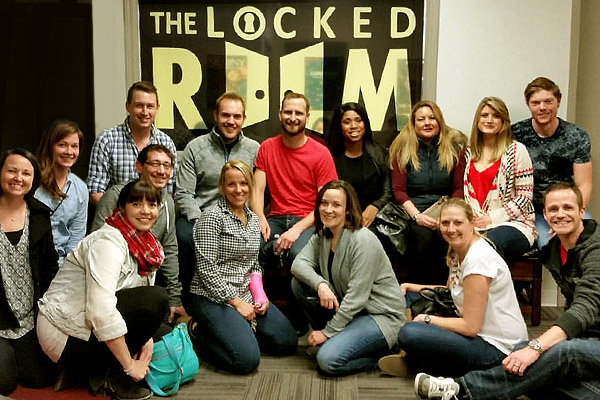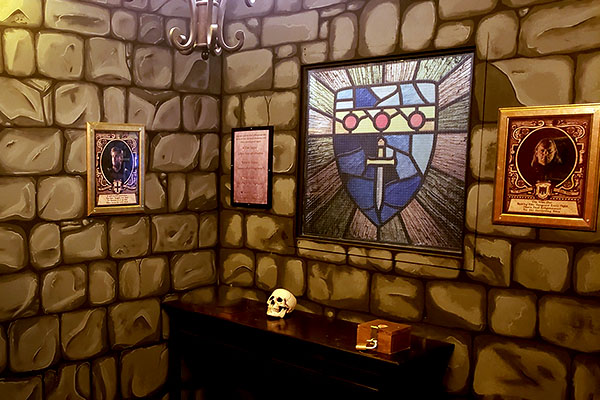 Escape rooms make for a great teambuilding event
Escape rooms are immersive adventure experiences where players need to work together as a team in order to solve an increasingly challenging series of puzzles. Teamwork & communication are essential components for any successful escape room team and many of our puzzles will require 2 or more players in order to successfully solve.
Teams must work together in order to escape
You can't escape an escape room without TEAMWORK and COLLABORATION. This isn't a competition, but rather an opportunity to work towards a common goal as a COHESIVE UNIT – similar to working towards common goals in the workplace!
Everyone can contribute to the team's success
Our puzzles are designed in a way that requires a variety of different skill-sets to be used. This can range from: deciphering codes, making calculations, scouring the room for secret messages, using logic to deduce a solution, and being perceptive to your the environment that you have been thrown into. Puzzles will bring out each person's individual differences and strengths. The escape experience often highlights talents and skills team members and co-workers possess and strengthens the bonds between co-workers.
Have staff bond over a fun shared experience
The better your team comes together and communicates, the more successful you will be at escaping! Escape rooms can be an effective (and fun!) tool to build moral, motivate and bond co-workers, and grow as a team. They also offer a platform for leaders to improve their leadership skills and better understand their team.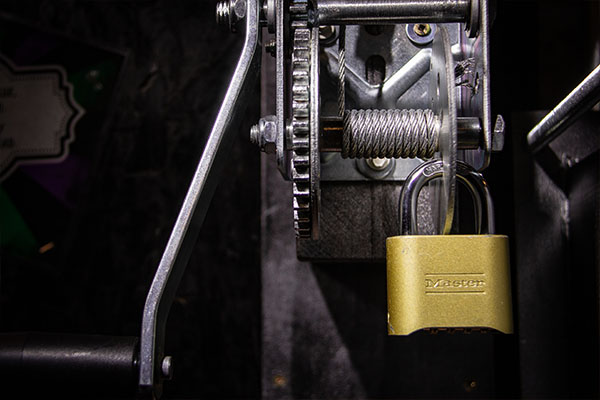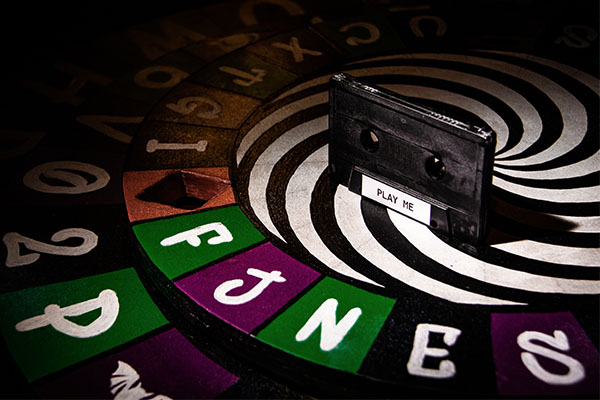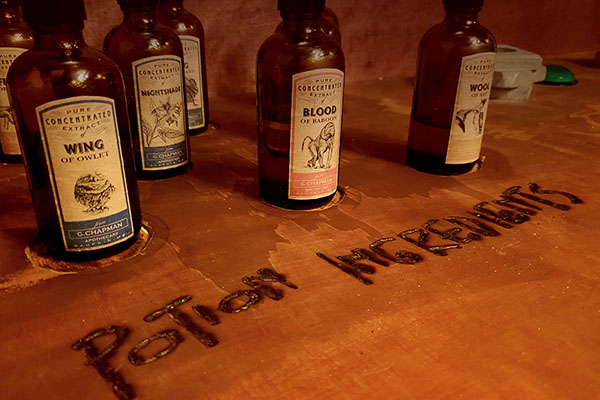 Why choose The Locked Room?
What makes The Locked Room a great choice for your next company team event? The Locked Room is Calgary's escape room INDUSTRY LEADER, and one of the TOP RATED escape room companies in Calgary. The 2019 Metro Star community choice rewards voted us the best escape room in the Calgary area. The Locked Room has 3 locations across Calgary with 13 escape adventures to choose from and we are celebrated our 5 year anniversary in 2019!
Escape rooms are OUR BUSINESS and OUR PASSION
We have custom designed and built 13 truly immersive and interactive escape rooms. Our design team is passionate and actively involved in the global escape room community. We are constantly updating our rooms and puzzles and have been innovators within the escape room industry with projects like our Calgary Stampede escape room trailer. We are always looking towards the future of the industry by implementing high-tech components within our escape rooms.
Great reviews & an attention towards customer service
At The Locked Room we pride ourselves in being a customer first company. We have been a recipient of the Tripadvisor certificate of excellence for 5 years running & have received hundreds of positive reviews from our loyal customers.
Book our escape rooms around your schedule
Book our corporate event ANY TIME. Want to make a booking outside of our regular hours of operations? We can do that! The Locked Room has 3 locations in Calgary, making it convenient to book an event that is close to your workplace.
An escape room experience that won't break the bank
We offer a truly unique and immersive experience for our guests from a price that is affordable: our corporate packages start from only $450 for up to 18 players!
Featured Clients
A big THANK YOU to the many companies that chose to host their corporate events at one of our 3 Locked Room locations. If your company has benefited from a team building/corporate event with us and want to add your logo to the list, please contact us and we will happily add you.

Book your company teambuilding event today
The Locked Room makes for a great team-building event and we can accommodate mostly any corporate event at our venues. Book your escape room event today by calling us at: 587-387-2337 or by filling out the form below:
We have 3 CALGARY LOCATIONS ready to host your next Corporate event!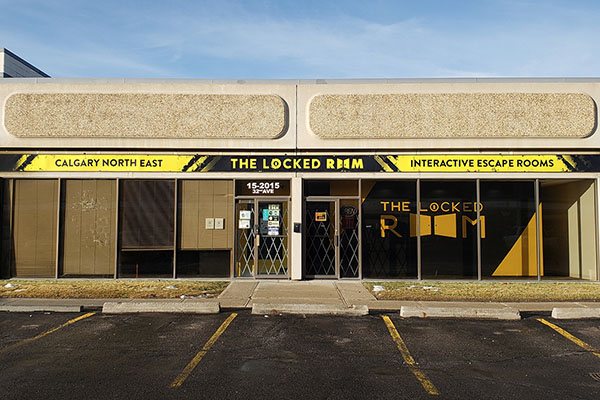 CALGARY NE LOCATION
Bay #15 2015 32 Ave NE, Calgary, AB T2E 6Z3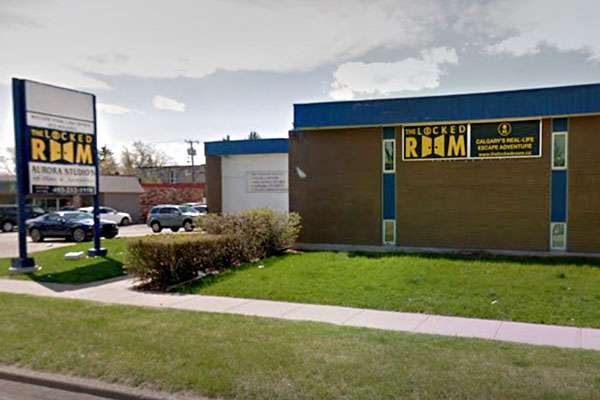 CALGARY SOUTHLAND LOCATION
9937 Fairmount Dr SE, Calgary, AB T2J 0S2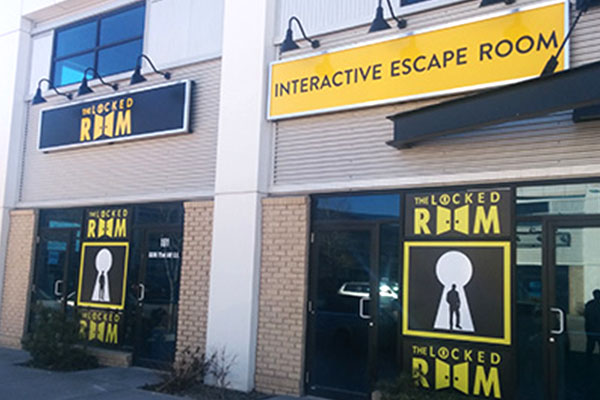 CALGARY SE LOCATION
5330 72 Ave SE #191, Calgary, AB T2C 4X5