THE QUIZZLER'S REVENGE SYNOPSIS: A M.E.G.A. BOMB has gone missing from Starr Laboratories! Left in its place; a singular purple question mark surrounded by the words "Tick, Tock, & Tick…". This is clearly the work of The Quizzler, a criminal mastermind with an obsession for proving she's smarter than the heroes sent to defeat her. Break into her secret lair and retrieve the missing M.E.G.A. BOMB before it is activated… or have millions suffer the consequence.




DIFFICULTY LEVEL: The Quizzler's Revenge Locked Room is one of our more challenging escape rooms. We recommend that you do not try this escape room if it is your very first time playing one. If you've played a few escape rooms before and are looking for a challenge you will likely find it with this room!
NUMBER OF PLAYERS: A minimum group size of 2 people is required to book this room. We recommend a group size of 4+ people for best play. The maximum capacity of the room is 9 players.
NOTE: This room features a brief and localized lighting effect which could present a risk to those who suffers from photosensitive epilepsy.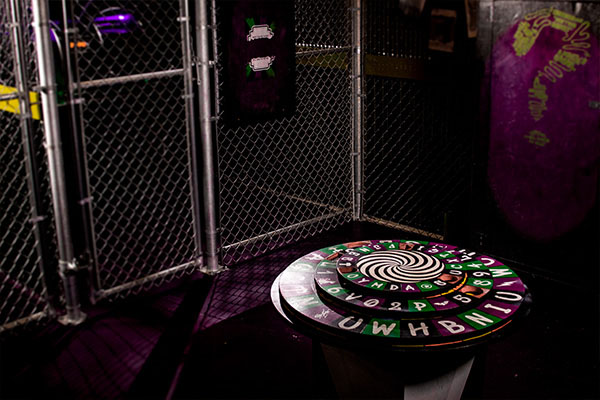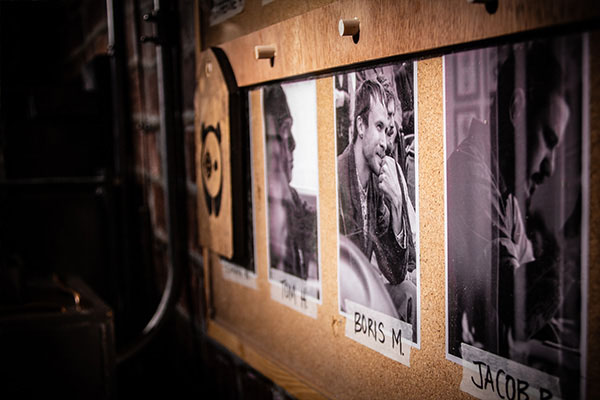 CALGARY NORTH EAST
Suite #15 2015 32 Ave NE
Calgary, AB T2E 6Z3
(403) 455-0545
Monday: Private Facility Rentals Only
Tuesday: 5:00 pm – 9:00 pm
Wednesday: 5:00 pm – 9:00 pm
Thursday: 2:00 pm – 9:00 pm
Friday: 12:00 pm – 11:00 pm
Saturday: 11:00 am – 11:00 pm
Sunday: 11:00 am – 9:00pm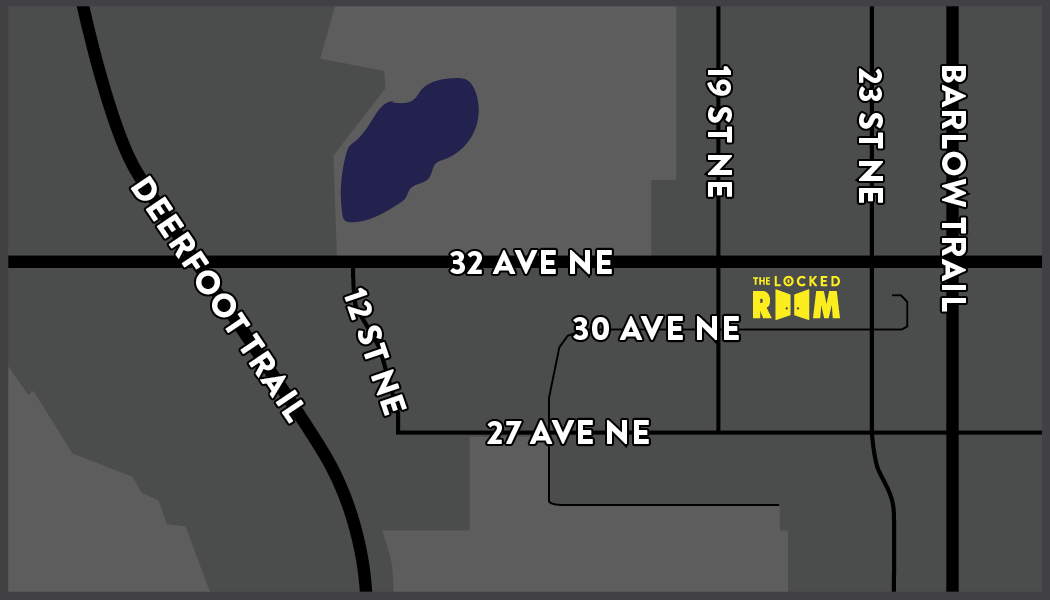 OTHER NORTH EAST LOCKED ROOMS