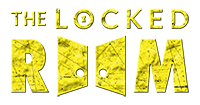 Locked Room COVID-19 Policies
Updated: July 23rd, 2020
Your Safety Is Important To Us
Although we cannot completely eliminate the risk of the novel conronavirus we are committed to taking measures to ensure the safety of our guests and staff:
All Private Bookings
At the Locked Room we will never pair you with other groups of people in your escape room.
Increased Sanitization
All of our rooms will have a longer gap between plays in order to allow for a deeper clean of the escape room between groups. Frequent contact points (locks, door handles & tables) will be sanitized with >60% alcohol solution between groups.
PPE & Staff Monitoring
All Locked Room Staff will wear a mask while on duty and will be screened for COVID-19 symptoms. Hand sanitizer will be readily available for our customers & staff.
Update August 1st, 2020: In accordance with the recent Calgary bylaw proposals we are now asking that our guests wear a mask in the common areas of our facility.
Flexible Cancellation
We will provide a credit to re-schedule right up until your start time.
IMPORTANT: we ask that you do not arrive at a Locked Room facility if you are exhibiting symptoms of COVID-19 (fever, new onset cough, shortness of breath) and re-schedule your escape room for a later time.
No Cash Transactions
To prevent contact points between our staff and customers we are currently only accepting debit & credit card transactions at the facility. We are highly encouraging pre-payment online through our online reservation system
Limitation of Groups in Our Lobby
We are trying to avoid all interactions between different groups of players. For the consideration of others please do not enter The Locked Room premises until 10 minutes prior to your start time. We are not allowing guests without an escape room booking to wait in the lobby.
Sincerely,
~The Locked Room Management & Staff
We look forward to welcoming your group back to The Locked Room
Not quite ready to visit us in person?