Escape Capers is back!
Escape Capers has officially joined forces with The Locked Room.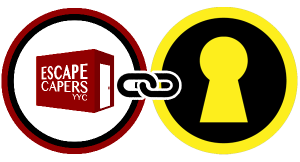 Try one of our three new escape rooms hosted at The Locked Room: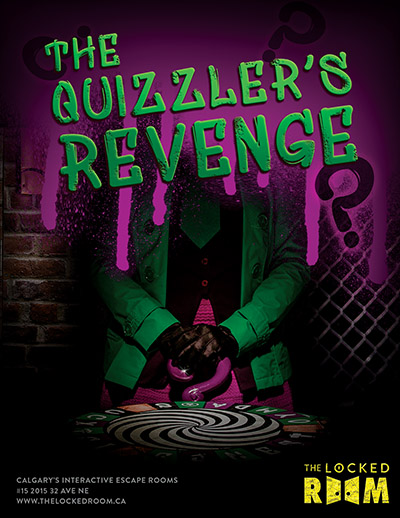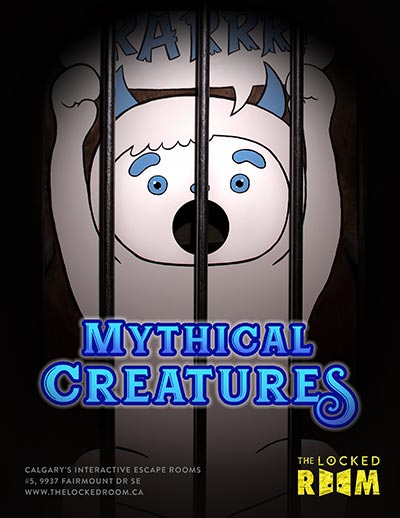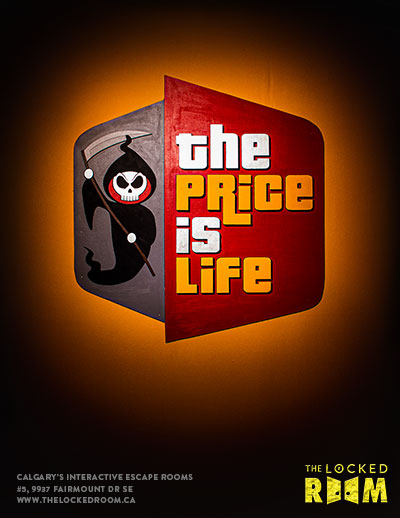 "As someone who had no previous experience with escape rooms and is in general pretty bad with puzzles, I had a wonderful time here, and highly recommend it. Definitely will be returning to try other rooms!"
Grace K
"Challenging and fun – absolutely great time – recommend it to anyone – you won't be disappointed!"
Vern Campbell
"I have experienced well over 55 rooms across Alberta and can safely say that Capers is one of the best escape experiences in town.
David L
"I've done a lot of escape rooms previously and I feel that this is the most perfectly balanced one I have encountered… It was an extremely enjoyable and satisfying experience."
James Anderson
Escape Capers is known for pushing the boundaries of the escape room experience.
If you are a fan of escape games, you owe it to yourself to see why our customers absolutely love what we do.
Frequently Asked Questions
What escape rooms are available?
At the moment we have three escape rooms in operation. The Price is Life and Mythical Creatures are our newest rooms operating from TLR's Farimount location. We also have a superhero themed game called The Quizzler's Revenge operating at TLR's Northeast location.
What makes these different from the other escape rooms offered at The Locked Room?
All the rooms we offer are good fun, but these rooms were codesigned by the team at Escape Capers. You'll find lots of puzzles and non-linear rooms, with a bit more of an emphasis on the story. Generally these rooms are intended for groups of 4 or more players, so be aware it will be extra challenging if you want to try one with less.
I want to come play! Tell me about my options.
The Quizzler's Revenge:
A M.E.G.A. BOMB has goen missing from Starr Laboratories! Left in its place; a singular purple question mark surrounded by the words "Tick, Tock, & Tick…". This is clearly the work of The Quizzler, a criminal mastermind with an obsession for proving she's smarter than the heroes sent to defeat her.
Infiltrate her scret lair and retrieve the missing M.E.G.A. BOMB before it is activated… or have millions suffer the consequence.
LOCATION: #15 2015 32 Ave NE Calgary
DIFFICULTY LEVEL: Intermediate Plus
RECOMMENDED GROUP SIZE: 4-8
MAX GROUP SIZE: 9
Mythical Creatures:
Vacationing in Eastern Europe you hear rumours of a back-alley circus, something called "The Menagerie of Mythical Creatures". Escape before your captors return or else risk being fed to the yeti.
LOCATION: 9937 Fairmount Dr. SE Calgary
DIFFICULTY LEVEL: Intermediate
RECOMMENDED GROUP SIZE: 4-5
MAX GROUP SIZE: 6
The Price is Life:
Usually you would be thrilled to try and win some Fast Money on a classic tv game show. But after you die in embarrassing fashion, you find out your very essence is in Jeopardy. Will you "come on down" and be the next contestant on The Price is Life?
LOCATION: 9937 Fairmount Dr. SE Calgary
DIFFICULTY LEVEL: Intermediate
RECOMMENDED GROUP SIZE: 4-8
MAX GROUP SIZE: 8
Are any of the current games a hosted experience?
As of September 2020, we are only offering traditional (non-hosted) escape games.
Don't worry though, after three years of hosting games at our Ogden location we have a great understanding of what makes for a fun and memorable adventure.
What age groups do you recommend?
Our themes will always be family friendly, but we do like to challenge you, so our recommended age groups are just a little higher than usual. Mostly it depends how many adults would be playing along with the children. Officially, we suggest:
With no adults: ages 14 and up.
With 1 adult: ages 12 and up.
With multiple adults: ages 8 and up.
If you have a group who is younger than the age ranges listed above, you might find that Mission: Antarctica or Game Over would be a better fit for your group.
Will you be doing any large-scale events this year?
We don't expect to run any theatrical escape games in the first part of 2023. Any similar events will be announced both here and on our Facebook page.
Contact Us
Do you have questions, comments, or need a room recommendation for your group? Or are you looking to do a large group event, either online, or in person? Let us know using the form below!