WHAT IS ESCAPE ROOM THEATRE?
Escape Room theatre shows are immersive theatre productions that engages audience members by incorporating puzzles and deductions into the show. Audience members will become immersed in the production and actively play a role in the outcome of the show by solving puzzles and interacting with the actors.
INTERACT WITH ACTORS
Our escape room theatre shows are a completely immersive environment where you will be interacting with actors as well as the other audience members.
INFLUENCE THE OUTCOME
Audience members will be working together to solve puzzles and obtain information from actors in order to influence the outcome of the show.
AN 18+ EVENT
The shows are held at venues that offer alcoholic beverages & drinks will be made available for purchase throughout the show.

THE SLINGIN' SIDECAR PRODUCTION TEAM
Director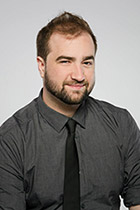 Alan Johnson
Alan is an actor, director, designer and producer in Calgary. He is the co-founder of Red Phone Theatre, which has produced several shows since its inception in 2012. He is also a puzzle fanatic, and has been creating puzzles and challenges for his friends and family since he was a child. Combining his love for theatre and escape rooms, he hopes all those who come investigate the Slingin' Sidecar enjoy themselves and have an experience like no other!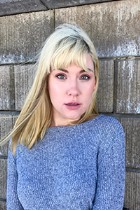 Camille Pavlenko as Laura Flat
Camille is an award-winning actor, playwright, and improvisor. For the past three years, she has been a core cast member in Theatre Outré's monthly improvised, uncensored soap opera, Gomorrah, in Lethbridge. She spent this past summer performing at Fringe festivals across the prairies with both puppet musical, Timmy, Tommy, and the Haunted Hotel and improvised tragicomedy, No Way Out. This fall, she'll be seen in Silence & the Machine (Theatre BSMT), Blackbird (Verb Theatre), and Hansel & Gretel (New West Theatre). She holds a BFA (Dramatic Arts) in Performance from the University of Lethbridge and is the inaugural recipient of the Allied Arts Council's Young Artist Award.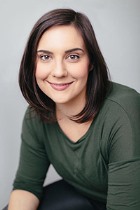 Carly McKee as Monica Brown
Carly is a Calgary based actor and graduate of the University of Calgary BFA Drama program and the Citadel/Banff Center Professional Theatre Program. She is also the Artistic Director and regular cast member of Dirty Laundry, Calgary's only completely live, completely improvised soap opera. Selected performance credits include: MEDEA (Chromatic Theatre), MATT & BEN (Theatre Transit) GOOD FENCES (Downstage),LATE: A COWBOY SONG (Third Street Theatre) HEDWIG AND THE ANGRY INCH (Sage Theatre),THE PENELOPIAD (Citadel Theatre), FOR ART'S SAKE (Quest Theatre), CLEAN SLATE (Theatre Transit) and RADIOHEADED 2: A LISTENING PARTY TO WATCH (One Yellow Rabbit).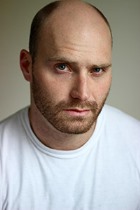 Grayson Ogle as Stanley Leach
Being a Calgary based man, Grayson is very happy to join this stellar cast in what should be an incredible time for all! Selected theatre credits: The Curing Room (Theatre Outre/BSMT), Liar (Theatre BSMT), Robin Hood, Sleeping Beauty (Goodger-Pink), Ocean Fox (Sage Theatre), Kung-Fu Panties Redux (Loose Moose Theatre), Stick Rag Idols (Red Phone Theatre), A Midsummer Night's Dream (Theatre Calgary), No Way Out (Impromptu), and A Streetcar Named Desire (Spiritfire Theatre).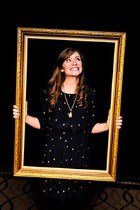 Jennifer LeBlanc as Barbara Kent
Jennifer LeBlanc is a performer, creator & junior high drama teacher in Calgary. She adores doing things like clown, puppetry and movement-based theatre and participates in a version of Radioheaded with the Beautiful Young Artist ensemble nearly every summer. She recently received a CAT award for Best Supporting Actress for her performance in the play Skin Flick with Morpheus Theatre. She does improvisation with The Kinkonauts & she and her team Squadball are headed to the Vancouver International Improv Festival this October.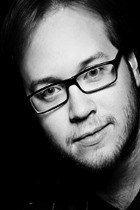 Greg Wilson as Robert Morris
Greg is a Calgary based actor, musician, and improviser. When he's not onstage he can be found playing guitar in the folk rock band Postgrads, or talking up a storm on the podcast "Two Bad Neighbors." Select theatre credits include Canada: The Musical, Mavericks of the Mountains (Banff Live Theatre), Princess Confidential, The Three Musketeers and Sleeping Beauty (Goodger-Pink), Twas the Night Before Christmas (Birnton Theatricals), Hamlet (Theatre Calgary), No Way Out (Impromptou), Tony & Tina's Wedding (Miraten), Polonius & His Children, A Spark Extinguished (Sage Theatre), Greetings From Sardineland (Red Phone Theatre), and The Basement Boys (Theatre BSMT) for which he was nominated for a Calgary Theatre Critics Award for Best Lead Actor.
Jennifer Bell as Zelda Shaw
Jennifer has had a love of performance from a very young age, acting in school plays and musicals throughout high school and university. With a particular passion for improvisational comedy, Jennifer has performed with Calgary's improv company The Kinkonauts for 2 years, most notably on the headlining house team "Squadball". This year she will get to combine her love of historical literature with the quick-witted world of comedy as she takes the stage in an Improvised Jane Austen and Shakespeare headlining shows. She enjoys playing grand characters with quirky personalities that show off her diverse range.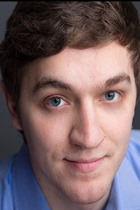 Ryan Reese as Charlie Howell
Ryan is too excited to be doing this awesome project. He is a Calgary born and raised actor, playwright and producer. When not looking for trouble in the Sidecar he works at Theatre BSMT, Calgary's only horror Theatre company, bringing thrills and chills to the city.