SYNOPSIS:
Aliens? What Aliens? Your team has just discovered the location of Hangar 403, a decommissioned alien research facility. Entering the building seems to have brought the facility back to life and turned on the auto-destruct sequence?!? Infiltrate the building and deactivate the self-destruct sequence. There could be more lives to be saved than your own…
DIFFICULTY LEVEL:
The Hangar 403 Locked Room is one of our more challenging escape rooms. We recommend that you do not try this escape room if it is your very first time playing one. If you've played a few escape rooms before and are looking for a challenge you will likely find it with this room!
NUMBER OF PLAYERS:
A minimum group size of 3 people is required to book this room. We recommend a group size of 4+ people for best play. The maximum capacity of the room is 6 players.
AGE RESTRICTIONS:
Children ages 6 to 11 require at least one adult or guardian (18+) in the group to participate. Children under the age of 6 are not permitted in the escape rooms.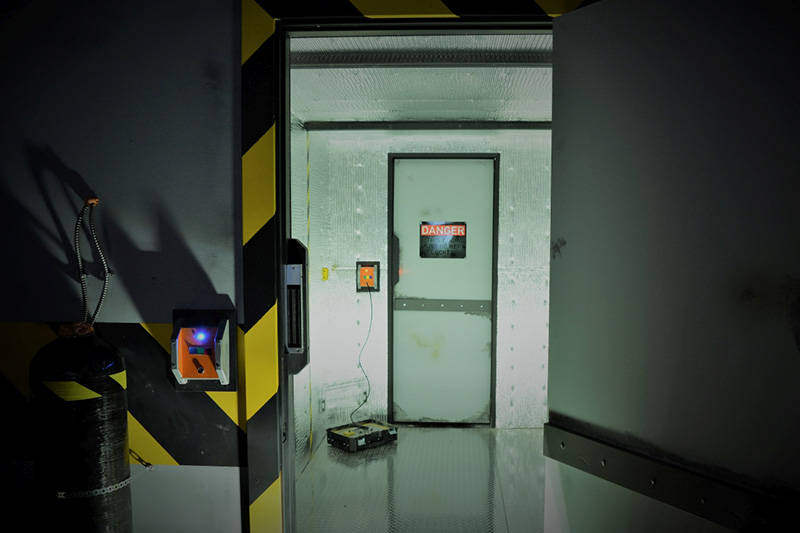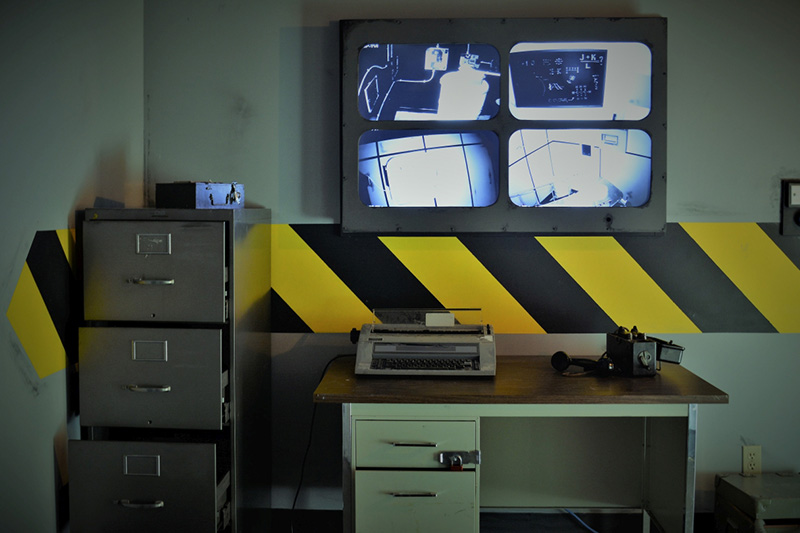 CALGARY NORTH EAST
Suite #22 2015 32 Ave NE
Calgary, AB T2E 6Z3
(403) 455-0545
Monday: Private Facility Rentals Only
Tuesday: 5:00 pm – 9:00 pm
Wednesday: 5:00 pm – 9:00 pm
Thursday: 2:00 pm – 9:00 pm
Friday: 12:00 pm – 11:00 pm
Saturday: 11:00 am – 11:00 pm
Sunday: 11:00 am – 9:00pm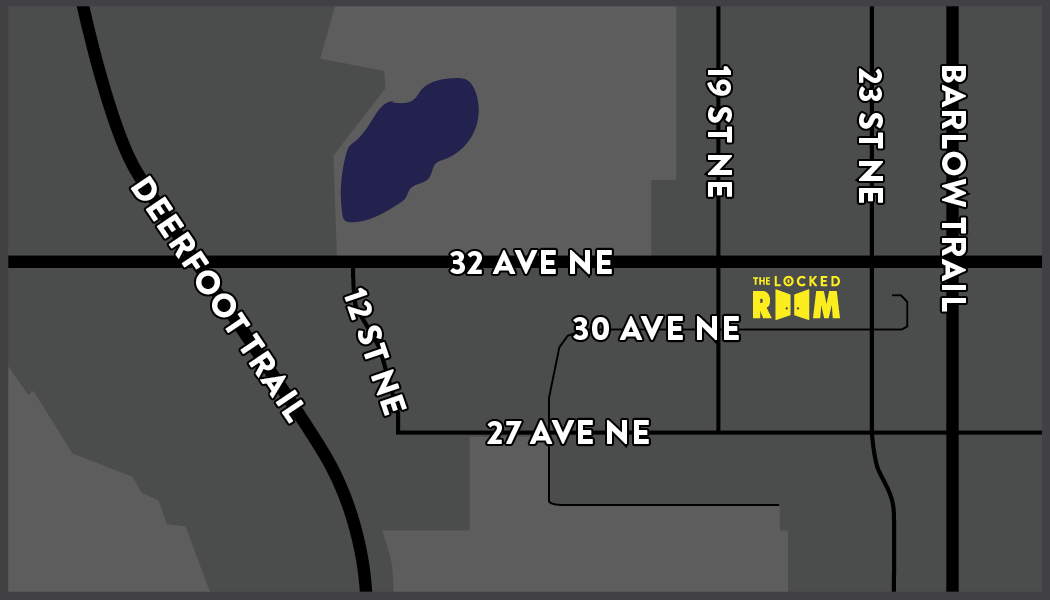 OTHER NORTH EAST LOCKED ROOMS