Locked Room Monday Mindgames
Every other Monday we are randomly drawing one participant with the correct answer. This person will win a 4 person pass to The Locked Room.
Mindgame #4 – Where'd we park our trailer?
Which parking stall is The Locked Room trailer parked in?
Answer & contest winner to be revealed on July 31st, 2017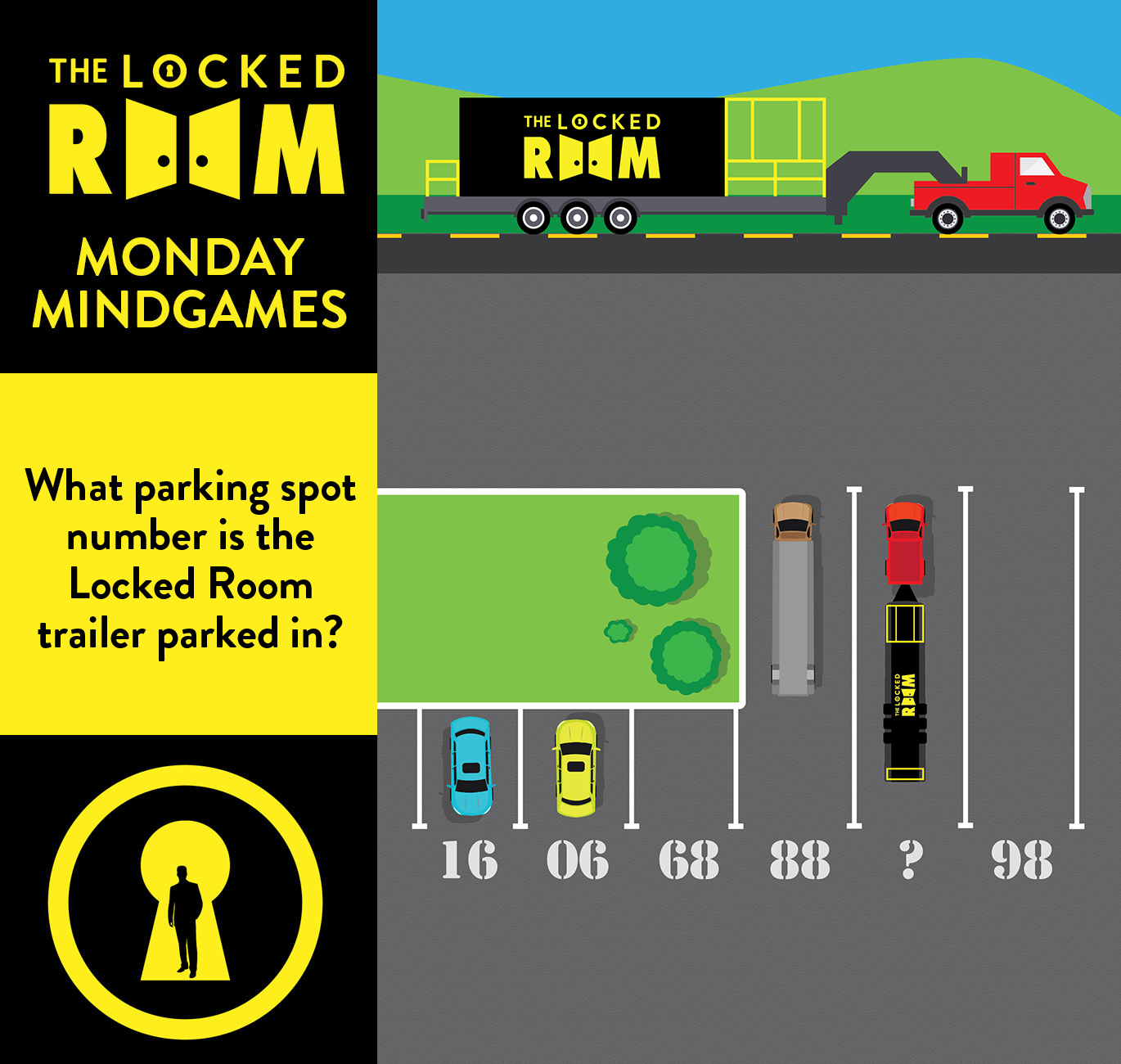 Contest Entry
Contest entry is now closed, winner and solution will be announced on Monday July 31st at noon.
Contest Rules
1 contest entry per person
Entries must be received by July 28th 11:59pm
1 person with the correct answer will be randomly selected
1 four person Locked Room entry (valued at: $99.80) will be emailed out on July 31st to the winner
Prizes contain no cash value
No purchase necessary to enter
Contest is exclusive to Canadian residents