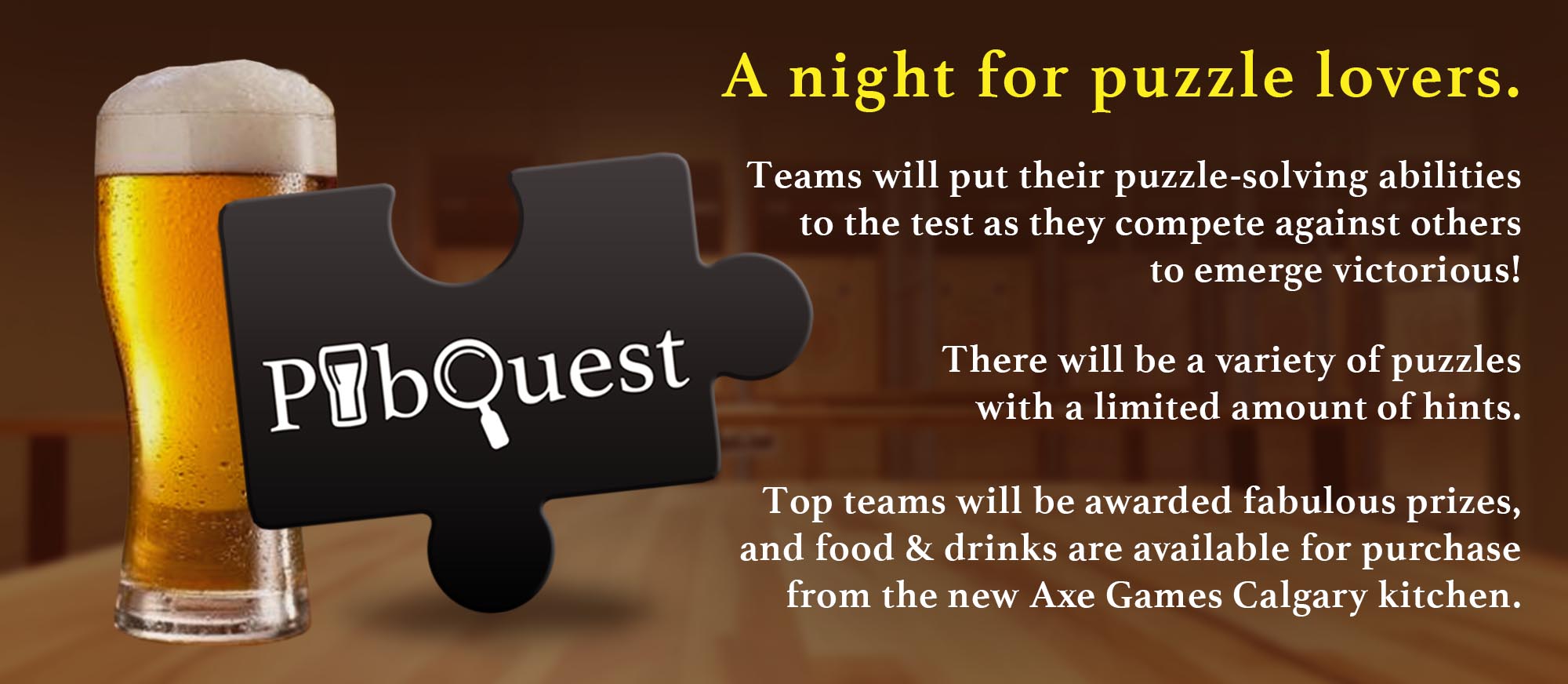 The Locked Room presents PubQuest
October 2018 Quest
Halloween Spooktacular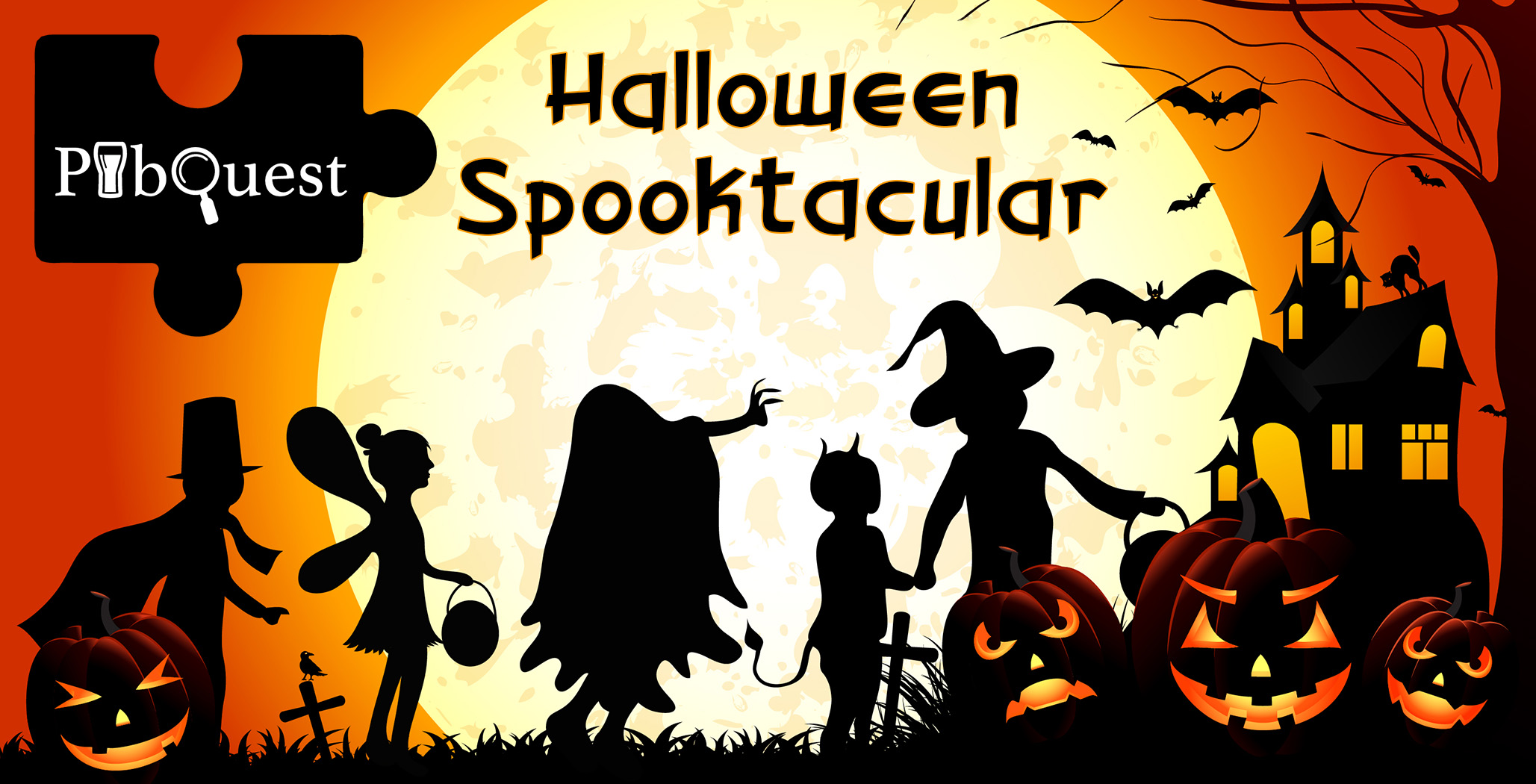 General Information
PubQuest is a night for puzzle lovers. Teams of 4 players will put their puzzle-solving abilities to the test as they compete against other teams, attempting to complete their quest.
Think of it as pub trivia, but with Locked Room puzzles instead.
A new quest will become available every month and food and drink are available for purchase from Axe Games
The cost of Pubquest is $10 per team and there is a maximum of 4 players per team.
Teams will have a variety of puzzles to solve. If you solve a puzzle without taking any hints, you get a time bonus! Compete against other teams to emerge victorious! The top team for each night will win a prize! There will also be a draw for a second prize between all the remaining teams. Cell phones are allowed and encouraged for solving puzzles!
Past PubQuest WINNERS
---
June 6, 2018      The Vindicators
June 20, 2018    Are We Out Yet?
Halloween Spooktacular PubQuest Date(s)
*Note: Players will only be permitted to play any given PubQuest once, a new PubQuest will be released each month!
Wednesday October 24th
Time
7:00pm-9:00pm (doors at 6:30pm)
Location

PubQuest will be hosted at the Axe Games facility, a few doors over from Locked Room Northeast
Address
Axe Games
2015 32nd ave NE
Suite #23
Table (team) size
A maximum of 4 players per table (team) is permitted and 4 players is the recommended team size. There will be up to 10 teams per night.
What if we have less than 4 people?
No problem – you can still register a team but you may be at a slight disadvantage as other teams will have 4 people working on the puzzles.
What if we have more than 4 people?
4 people is the maximum per team, please split your team and register as multiple teams if this is the case.
Cost
The cost per team is $10 and you can have up to 4 players.
Prizes
The winning team will receive a $50 gift certificate towards a future pub quest & there will also be a random draw for a random $50 prize for all of the teams who completed the quest.
Menu
Food and drinks are available for purchase at Axe Games: View the Axe Games Menu
Age Requirement
PubQuest is hosted at a licensed venue and is an 18+ event
Book your PubQuest today
October's Quest:
HALLOWEEN SPOOKTACULAR
*Note: players & teams will only be permitted to play any given PubQuest once, a new PubQuest will be released each month.