Online Escape Rooms
The Locked Room Presents: Hosted Audio Escape Games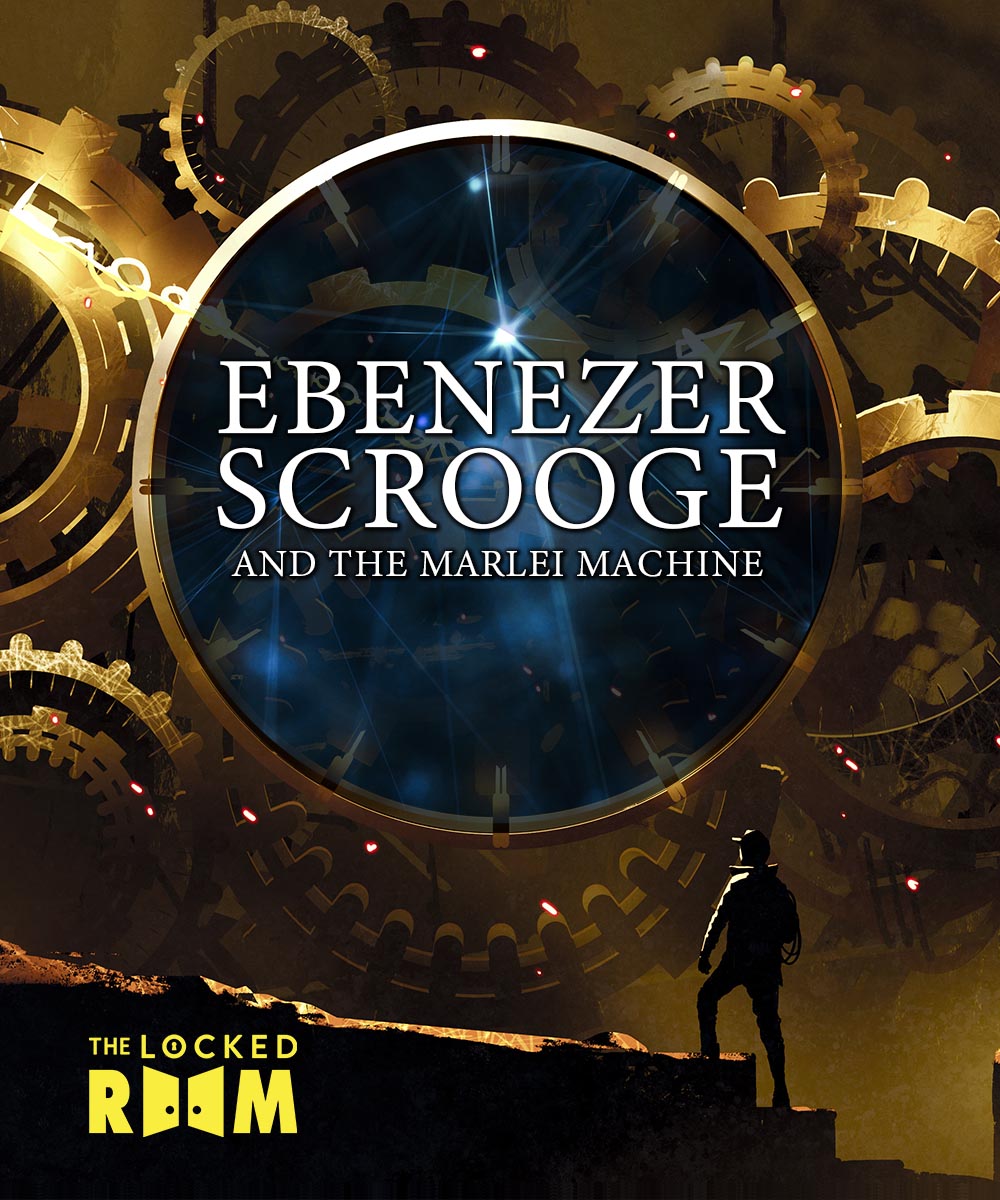 Play an Escape Game From Home
Stuck at home or want to play with a friend across the world? That's now possible with our online escape rooms!
A Live-Hosted Event
Our Locked Room gamemaster will host & guide your team through the entirety of the 55-65 minute gameplay.
Note: Now booking for January. February bookings open soon.
Teambuilding Events
We can host teambuilding, birthday parties or an online escape room for any occasion. This event is suitable for groups of 9 – 30 players and held over Zoom. Please email us to book!
Note: We recommend booking 2-6 weeks out for larger events.
Single Game Setup (up to 8 players)
Recommended for 3-6 players / households / computer connections .
For groups of 7 or 8 players it is a maximum of 4 different households or connections.
$20 per person. Minimum charge of $80.
Book an Online Escape Game
Requirements to play
The Zoom Video Client (download & setup the free app prior to the game: zoom.us)
A computer with a webcam, microphone, & speakers (phone or tablet also permitted)
Paper & pencil
Wits, intuition, & imagination!
If you are unfamiliar with the zoom video platform we highly recommend setting up a meeting and doing a microphone, webcam & speaker check prior to the game start time.
Generally we recommend a single computer connection per household as otherwise an audio echo can occur. Teams planning to use multiple computers in a single house must be sure they are playing from different rooms and cannot hear one another.
Number of Players

Recommended for 3-6 players
Online Multi-Team Event (9 – 30 players)
Looking for a large online team-building event?
$20/person, compete as multiple teams
We can run 2-5 games simultaneously with the use of breakout rooms. Choose from any of our three games!
Our format for running multiple teams:
– All players join the main meeting for the intro to the game
– The group splits out into separate teams of 5-7 players
(each hosted by a different Locked Room gamemaster)
– We bring everyone back to the main meeting afterwards for a post-game discussion (which team has the fastest time, favorite puzzles, funny occurrences during the games)
– Total event time: 70 – 80 minutes
A preview of our online escape game "Starship Titan 1-C"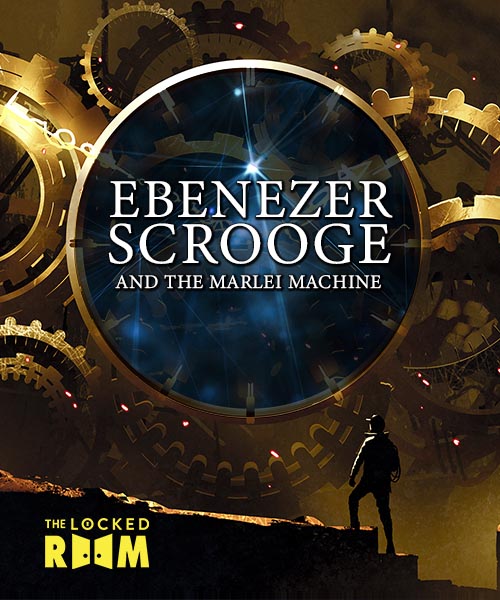 Ebenezer Scrooge & the MARLEI Machine
Story:
It's Christmas Eve and you've just been fired, along with the entire Innovations Department. Will there be time before morning to change Scrooge's heart? With the MARLEI machine and some holiday magic, you have all the "time" in the world…
Difficulty: 5/10
Age Requirements: Content appropriate for all ages (ages 12 & up recommended – min 1 adult required for groups with participants under 13)
Play Ebenezer Scrooge & the MARLEI Machine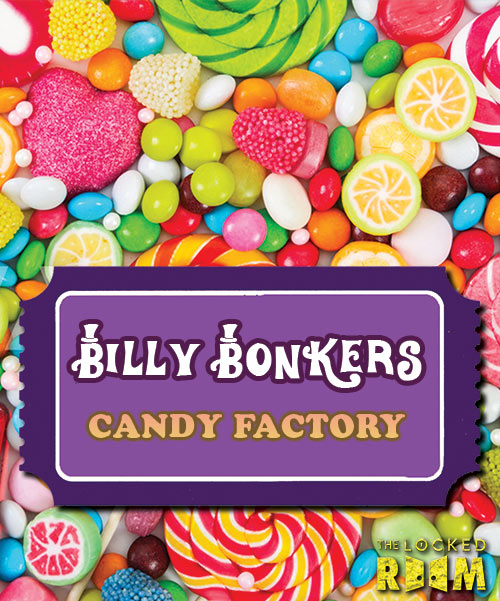 Billy Bonkers' Candy Factory
Story:
It's difficult to compete in the big candy business, and it's made even more difficult when Billy Bonkers comes to town.
He opens a new candy factory in your small town and steals your secret candy recipe.
You know the only thing you can do is take matters into your own hands and go to visit his factory for yourself.
Difficulty: 5/10
Age Requirements: Content appropriate for all ages (ages 12 & up recommended – min 1 adult required for groups with participants under 13)
Play Billy Bonkers' Candy Factory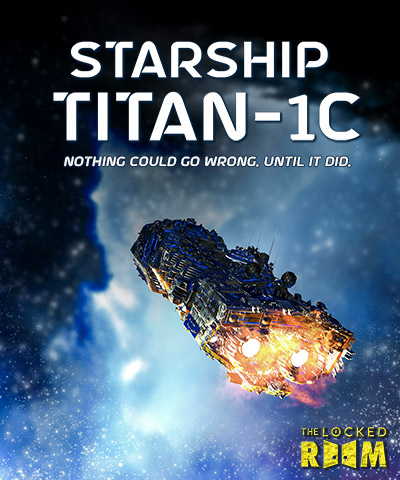 Starship Titan-1C
Story:
In the 22nd century, star travel is pretty mundane. The crew sets a course, turns on the autopilot, and settles in for a 30 year sleep.
Sure, there's always a fixer on board, someone the computer will wake if it senses anything has gone wrong, but it's been decades since a fixer has been needed.
And so as you leave the Earth's orbit, it doesn't bother you that you have absolutely no idea how a starship functions…
Difficulty: 8/10
Age Requirements: Content appropriate for all ages (ages 12 & up recommended – min 1 adult required for groups with participants under 13)
Play Starship Titan-1C
In The Media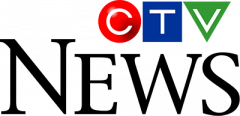 When your business model involves physically locking a group of people inside a room, it's a challenge when something like COVID-19 forces them to stay apart.
However, a Calgary recreation business took the challenge head on and has adapted to get in line with the social distancing measures brought on by the coronavirus… Read More
Online Game Reviews

"A Great Way to Spend a Friday Night"
A few of my friends and I participated in the virtual escape room – Billy Bonkers Candy Factory. It was an awesome experience, and a great way to spend a Friday night. Kyle was a great host, he made sure everyone could hear and see the screen okay before we began. I would definitely recommend doing this during a global pandemic!
Frequently Asked Questions
Cost
HOW MUCH DOES IT COST?
All of our online games cost $20/pp with a minimum charge of $80/game. We recommend a maximum of 6 players per team but we will allow up to 8 players for a single event as we recognize the unique challenges of gathering this holiday season.
If you have a group of more than 8 players please E-mail us in order to coordinate a multi-team event.
DO I NEED TO BUY A ZOOM ACCOUNT? I THOUGHT THERE WAS A 40 MIN LIMIT?
No, you will be fine with the free version. The games are run by Locked Room staff with paid accounts, so there isn't a 40 minute limit on the meeting time. It is recommended that players download zoom & setup a free account prior to the game.
Online Escape Game Information
HOW LONG IS THE GAME?
The game takes approximately 60-70 minutes to complete on average. The game can vary in length depending on how well the team does. Our Locked Room gamemasters will play through the entire online game, even if the group "runs out of time".
WHY A RECOMMENDED MAX OF 6 PLAYERS PER TEAM?
We recommend a playing with 6 or less players per team as our gamemaster will only able to hear one screen at a time and this helps to ensure that everyone is able to actively participate in the game. We can also accomodate groups of 7 or 8 players as long as it is a maximum of 4 computer connections, as otherwise it becomes challenging for the gamemaster to hear as players tend to talk over one another.
WHAT IF WE HAVE MORE THAN 8 PLAYERS?
If you have a group of more than 8 players we can have multiple Locked Room gamemasters run a multi-team event in order to accommodate the group. We will run a meeting with the entire group and utilize breakout rooms to split up into teams of 5-6 people.
Please e-mail us at: bookings@thelockedroom.ca if you would like to reserve a multi-team event. We recommend giving at least 1 week's worth of notice for our multi-team setups as we'll need to coordinate multiple gamemasters schedules for the event.
WHAT IF MY PLAYER NUMBERS CHANGE?
Please send us an email at: bookings@thelockedroom.ca and we can adjust the reservation for your group.
For single game events (up to 8 players), we will provide a refund if more than 48 hours notice is given, or a credit if more than 6 hours notice is given.
No refunds or credit will be given for less than 6 hours notice. For larger events (9+ players) different rules will apply.
CAN MULTIPLE PLAYERS SHARE A SCREEN?
Yes, if you are in the same physical space sharing a screen is not a problem. But we don't recommend 6 players huddled around a cell phone.
SHOULD WE USE MULTIPLE DEVICES IF PLAYING IN A SINGLE HOUSEHOLD?
It depends. If you have a computer large enough that everyone can see and hear the same screen, that would be best. If not, you may use multiple devices but if you do, they cannot be in the same room. If the audio is being picked up from both devices it will create a loud ringing feedback or echo. It is always best to test your setup on zoom prior to the game time to avoid hardware or software issues.
Headphones are also recommended in this setup for the same reason.
IS THE HOST STREAMING FROM INSIDE AN ESCAPE ROOM?
No, this is not a game where we are walking around & streaming one of our existing escape rooms. We felt that the streaming experience did not do our existing escape rooms justice and that it did not translate well to the online format.
Instead we've created a brand new online experience that is catered towards the online format. Our game-masters will be making use of images through a screen share as well as narrating the story.
CAN WE PLAY ON FACETIME OR ANOTHER PLATFORM INSTEAD?
No, at this time all of our gamemasters are only trained on the Zoom platform, and the game makes use of functions in that app. Using different video streaming platforms may be something that we look at doing in the future. If you have a suggestion please email: bookings@thelockedroom.ca.
WHAT TIME ZONE ARE GAMES LISTED IN?
Please note that all games are run on Mountain Time (Calgary time).
Payment Questions
WHAT PAYMENT OPTIONS DO YOU ACCEPT?
We accept payment by Visa, Visa Debit, Mastercard, or America Express.
WHAT IS YOUR CANCELLATION POLICY?
For single game events (up to 8 players):
Cancellations more than 48 hours prior to the start of your game will be given a full refund.
Cancellations between 6 hours & 48 hours will be given credit so they can re-book for free, but no refund will be given.
No refunds or credits will be given for short notice cancellations made less than 6 hours before your start time.Please ask us for details if booking a multi game event (9+ players).
Please email: bookings@thelockedroom.ca in order to change or cancel your booking.