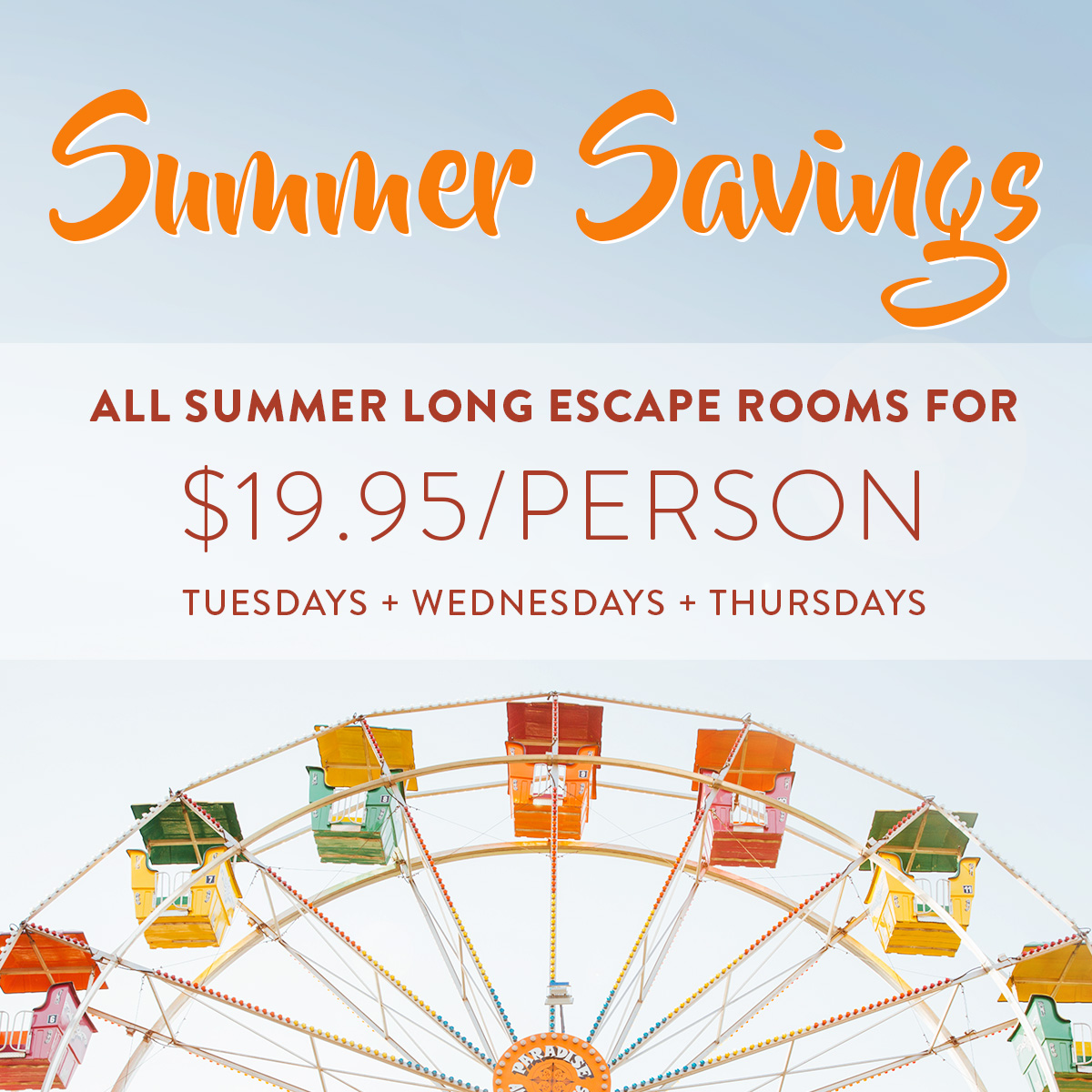 SUMMER SAVER
PLAY FOR $19.95/PERSON
SUMMER 2018
TUESDAYS THROUGH THURSDAYS
Summer can get quite hot, leaving many people turning to fun indoor activities to experience with friends & family. The Locked Room escape rooms are the perfect activity for a hot summer day!
So to make things a little cooler, we're offering escape room fun for $5 off each – so you can play a Locked Room for ONLY $19.95/person all summer long!
Use promo code: "SUMMER20SAVER18" to book any escape room on a Tuesday, Wednesday, or Thursday in August to receive your discount!
*Additional costs apply to premium room Hangar 403
LOCKED ROOM COUPONS & PROMOTIONS
The Locked Room Calgary often has coupons, discounts, deals, and promotions throughout the year via our website and online booking system. You can view these amazing Locked Room deals here with our new Promotions webpage!
Our Locked Room Promotions webpage allows you to view our current promotions and see in real time when an offer expires with a handy online countdown timer.
Another way to keep in the know about our great offers is to sign up for our monthly newsletter here.