THE LOCKED ROOM NEWS
Welcome to The Locked Room's blog. Check out our latest posts to see all the most recent happenings with The Locked Room escape adventures.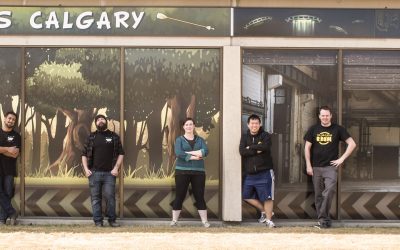 A YEAR IN REVIEW We'd like to thank each and every one of you for being a part of our 2017! We had a lot of fun and thought we'd share some highlights! APRIL HANGAR 403 & ARCHERY GAMES CALGARY April brought our 13th escape room 'Hangar 403', which was a brand new...
read more